5.2.

Apps Package¶

Available since version 2.0

The Apps package finds the main applications and executable files installed on your computer and makes them available from Keypirinha's Catalog.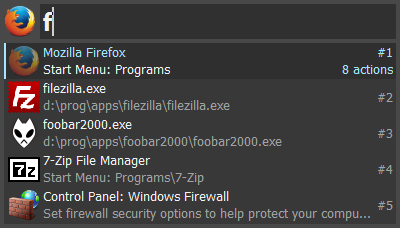 5.2.1.

Catalog Items¶

This package populates the Catalog with the following items:
Items from the Windows' Start Menu

Executable files pointed by the PATH environment variable. The PATHEXT environment variable is used to get the list of valid executable files.
5.2.2.

Configuration¶

This package is configurable, more details about every setting can be found in its configuration file.